twitter marketing
source: http://feedproxy.google.com/~r/businessinsider/~3/STl3SKQ783o/twitter-user-statistics-2014-4
So this user thing is basically the No.1 problem that Costolo is working to solve right now.
Here's how bad that problem is, according to Twopcharts, a company that tracks Twitter metrics:
There are 982 million registered accounts.
But there are only 241 million monthly active users, the most meaningful metric for users.
That suggests 741 accounts have been abandoned.
Only 83.4 million tweet more than once per day.
At least 419 million users' most recent tweet was more than a month ago.
The slightly scary takeaway here is that after you put that altogether, you're left with the conclusion that most people who have opened accounts on Twitter don't use Twitter.
They don't even tweet.
Listening, of course, is a thing. A lot of people use Twitter as a news feed and simply watch the tweets go by without engaging. But that kind of passive behavior is no good when you're a company whose business model is dependent on user engagement.
Twitter is experimenting with a bunch of new stuff to make it easier for new users to get started, and to make it easier to use Twitter for everyone else. Even experienced users often find the user architecture at Twitter confusing (what's the difference between "mentions" and "notifications")? So Twitter has experimented with getting rid of its clunky nomenclature, such as "retweet," and the @ symbol.
Here's Twopcharts' latest set of stats:
source: http://feeds.gawker.com/~r/gizmodo/vip/~3/dDDgpnbQSJc/hacked-twitter-accounts-can-be-more-valuable-than-stole-1553036453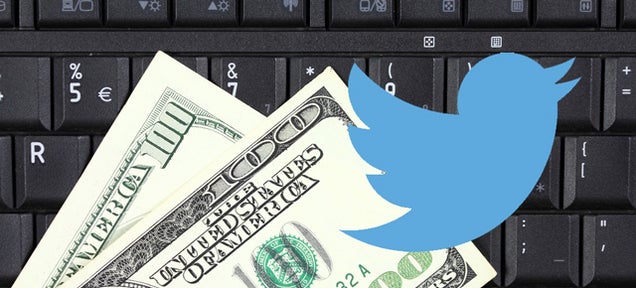 Hackers operate by the same rules of economics as we all do. Thanks to a high profile breach like Target's , a glut of stolen credit cards has made them cheap cheap cheap. So you know what's a more valuable target these days? Your Twitter account.
source: http://www.marketingcharts.com/wp/online/which-of-twitters-hard-features-can-drive-the-most-retweets-41323/?utm_campaign=rssfeed&utm_source=mc&utm_medium=textlink
Looking for more retweets? Twitter has released some data based on an analysis of millions of tweets sent by verified users in the US. The study looked at tweets that contained Twitter's "hard features" – photos, #hashtags, links, videos, and tweets containing a number of a digit (such as a sports score) – comparing retweets from that dataset against average retweets from the same collection of accounts (most of which had thousands of followers). Overall, tweets containing photos got the biggest bump – but the results differed by area.
Overall, photos averaged a 35% boost in retweets across the 5 areas examined – TV, news, music, government and politics, and sports – followed by videos, which averaged a 28% increase. The three remaining "hard features" were more closely grouped: those with quotes averaged 19% more retweets, while those with a number saw 17% more retweets and those with hashtags a 16% increase.